2003 Puppies
These are the pups from our Feb. 3, 2003 litter. They are in order of their birth and "color specified" in their description by tho color of their collar.
Pup #1 "Red" Male, good bone, reserve white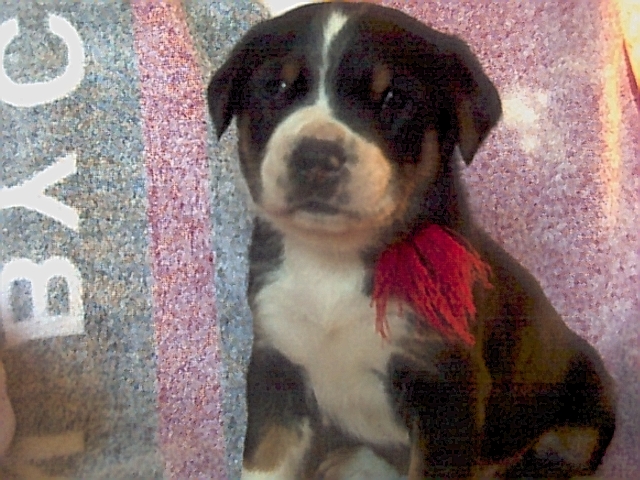 easy going, mild natured (so far)
Pup#2 "Orange" Female- great markings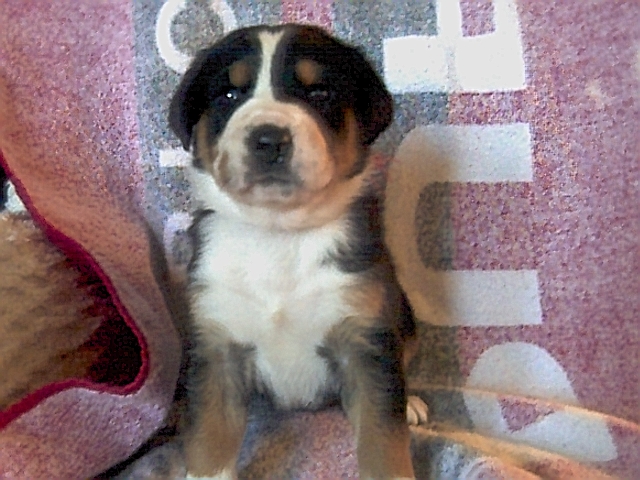 beautiful girl w/ sassy "Diva" personality
Pup #3 "Yellow" Male- well balanced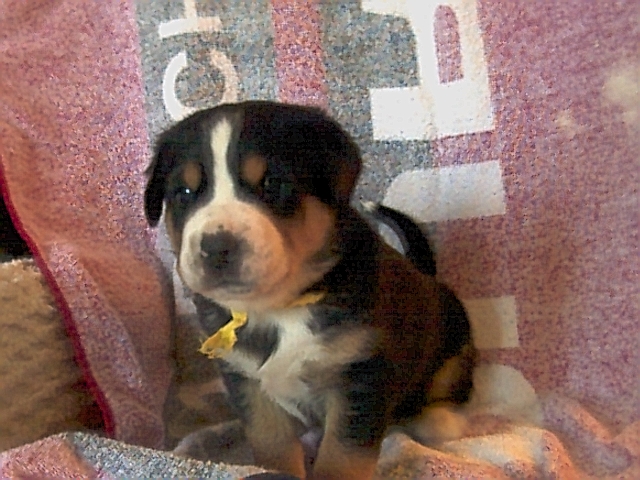 vocal pup w/ a lot of spirit
Pup #4 "Green" female- good size/balance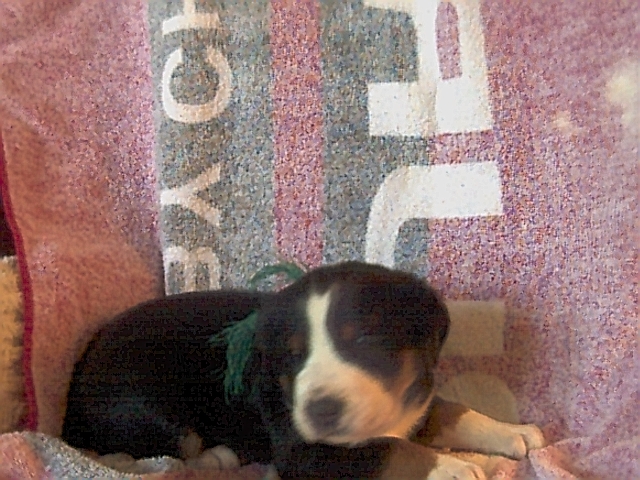 sweet face w/ matching personality
Pup #5 "Blue" female- well marked & balanced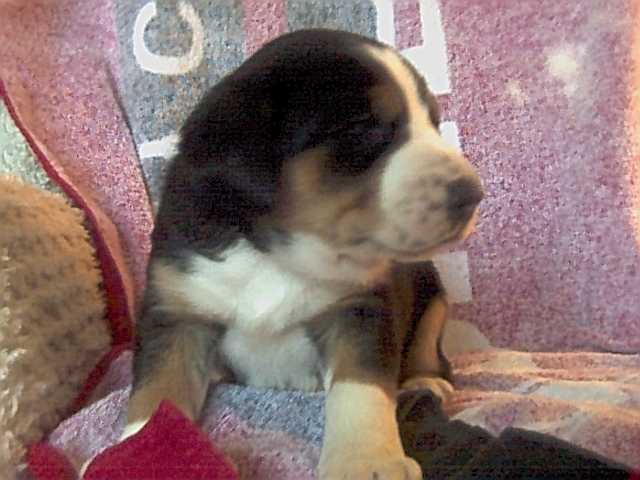 Easy personality, loves to snuggle
Pup #6 "Purple" female very good structure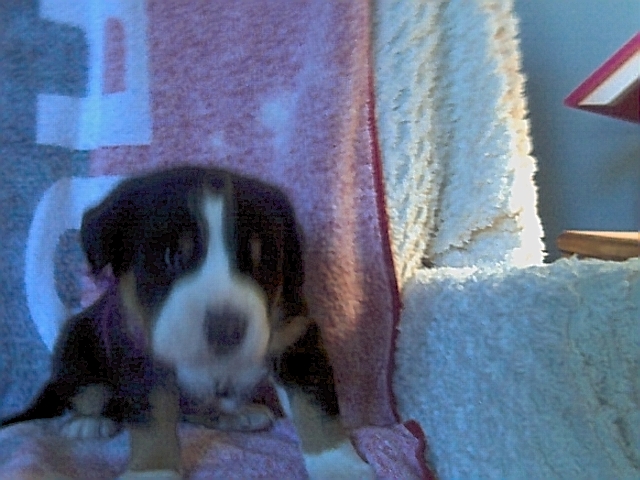 Has 2 speeds, stop & GO!




I really like this litter of pups. I used "well balanced" a lot in their descriptions because it is true. Their size, markings and over all conformation is very equal between them all.

Please feel free to contact us! MacAlphine GSMD Va. Beach, VA

There is no doubt that you will be seeing these guys in a show ring near you!